Are you a traveler? You want to experience a unique culture and beautiful landscape. Let's coming to Hanoi and fulfilling your desire. Hanoi – the capital of Vietnam – has long become favorite destination among both domestic and international travelers. Its character can't be inseparable from its weather. But in sunny season or rainy season, Hanoi is still beautiful in traveler's eyes. Below are some recommended things to do in Hanoi in rainy season for you.
If the sunshine brightens Hanoi which is a bustling city, the downpour will clean Hanoi, make it become more beautiful and colorful with the ancient wall and water droplet remaining on green leaves. The city enjoys a mild, tropical climate typical of northern Vietnam, with the monsoon season falling between May and October. There are plenty of indoor activities to do in Hanoi. So, if you stay in Hanoi in rainy season, don't waste time at the hotel and follow my footstep to explore the beauty of Hanoi.
Visit A Museum
At that time, visiting a museum is the most likely choice. There are lots of museums in Hanoi where you have an opportunity to learn about Vietnam's rich culture and history while escaping daytime downpours during your journey such as Vietnam Mseum of Ethnology , Vietnam Women's Museum, Hanoi Museum. Tickets are priced about 20000 VND or 25000 per person, depending on the museum you chose.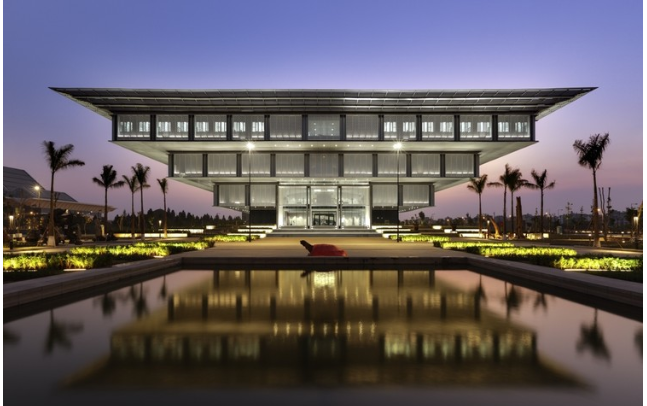 Hanoi Museum
DROP BY LOCAL ART SCENE
Another place you can not ignore in rainy season is the Local Art Scene. It has no shortage of art galleries and handicraft centre, located in Trang Tien Street in Old Quarter. A popular art gallery is Thanh Binh gallery, which has Vietnam's respected modern artists as well as a range of lacquerware paintings. You can learn from the life and history in Hanoi through the paintings. Let the rain be outdoor and enjoy the works of art. This destination is for those who love art and prefer peacefulness.
EXPLORE BAT TRANG POTTERY VILLAGE
One of the top things to do in Hanoi in rainy season is exploring Bat Trang Pottery village. Hanoi is famous for many, traditional craft villages especially for Bat Trang pottery village- an attraction that you should not miss during your stay in Hanoi . You will have a chance to visit local pottery market and get interesting experience in otter-making workshop to directly make your own ceramic products. This is the best way to explore the slow pace of life in Hanoi between the crowded street. Spending time to Bat Trang village will bring you an unforgettable memory after you leave Hanoi. See more in Hanoi Bat Trang Village.

Bat Trang: The traditional ceramic village in Hanoi
WATCH WATER PUPPETRY SHOW
Thang Long Water Puppet Theater is one of the cultural highlights of Northen Vietnam, a traditional spiritual performance of Vietnamthat first started in the Red River Delta. Seeing beautiful Water Puppet Performance which moves jerkily along the water's surface. And figuring out how puppeteers control the puppets from beneath the water has been closely guarded for centuries. It is usually held on 15:00; 16:00; 17:20; 18:30 and 20:00. Ticket is priced at 100000 VND for an hour – long performance.