In Hanoi, you will see everything – in-one city inspires you with thousands of Hanoi street photography ideas.
Beyond what you've seen on the internet, the authentic Hanoi features its own beauty in every street corner. It's best to collect moments of your exploration of the Hanoian life through memorable photos. Then, if you're a keen photographer, take a look at 6 must-visit places to capture the most awe-inspiring street photos of Hanoi.
- Hanoi Train street
The highlights of Hanoi Train Street lie at the intersection between the North-South railway and some striking streets, including Tran Phu, Phung Hung, Kham Thien, and Le Duan Street. Rising popular from Instagram posts, distinctive images of Hanoi Train Street surrounded by residential buildings will amaze you with organized chaos. It's surprising how the locals could risk their lives with frequent passing trains every day. The daily activities are engaged in the railways in the middle of the train street and two narrow sides offering kids' playgrounds and culinary places.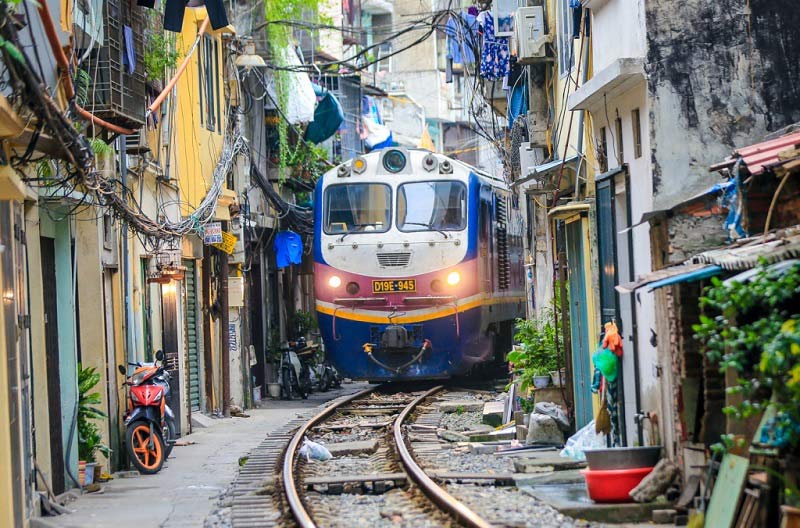 - Long Bien Bridge
Constructed between 1899 and 1902 by the father of the Eiffel Tower, Long Bien bridge is not only a historic witness but also a charming attraction to get deeper insights into Hanoi. The fresh air and panoramic overview will give you the most wonderful photo shooting than ever.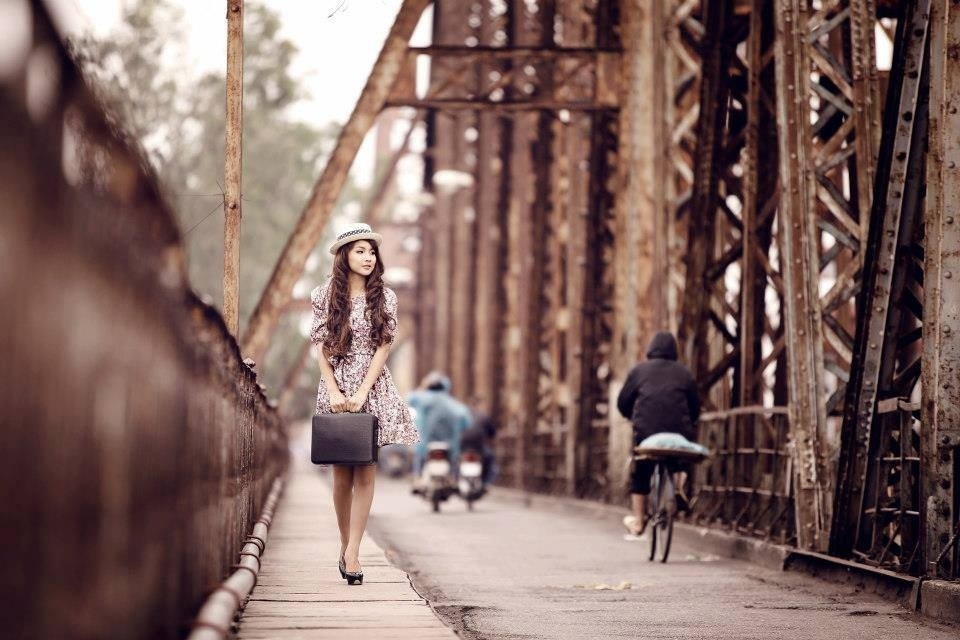 A long walk in both sides offers plenty of local concepts like the tranquil Red River and seasonal flower gardens on one side; and the vibrant wholesale market on the other. It's greatest to come there at sunset or sunrise, wander around the railways and take catchy photos of the authentic Hanoi life.
- Phung Hung Mural Street
Phung Hung Mural Street is established under a contemporary art project of Vietnam and South Korea. There are wall paintings that recall memories of Hanoi old features such as Hang Ma Street, Mid-Autumn Festival, the ancient Trang Tien Department Store, Long Bien Bridge, street images of flower vendors, a schoolgirl on her way to school, and other more.
- Hanoi West Lake 
Known as the largest freshwater lake of Hanoi, West Lake has a perimeter of 17km and covers an area of 500 hectares. This is a landmark visitors usually come for historic interests, peaceful scenery and splendid hotels and restaurants nearby. Despite its lively nightlife, the best time to capture the beauty of West Lake is at breaking dawn or twilight. The sunset and sunrise moments offer the most stunning photographs of West Lake, where you can take daily photos of the locals doing exercise or taking a stroll around the lakeside.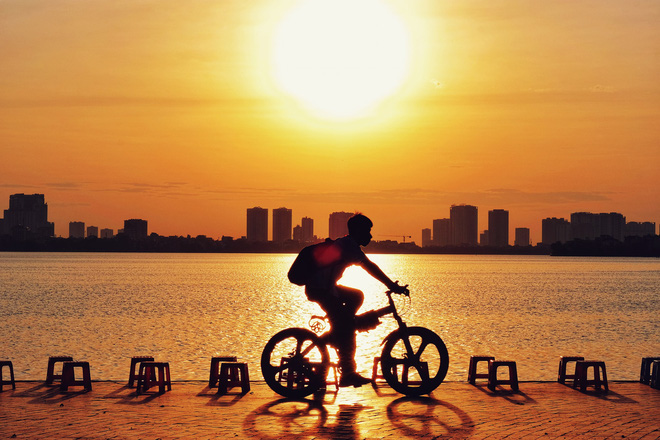 - Hanoi Old Quarter
Hanoi Old Quarter is a convergence of the finest belonging to a one-thousand-year-old capital city. Set the luxury buildings and skyscrapers aside, you'll find the treasured value in ancient tiny houses, street vendors, Hanoi specialties, and vibrant walking streets.
Hanoi Old Quarter inspires photographers with plenty of iconic beauty spots such as Hoan Kiem Lake, Dong Kinh Nghia Thuc Square, Dong Xuan Market, and beautiful streets like Ta Hien, Hang Ma, etc. Each sight has its own charm that has drawn thousands of tourists' attractions.
- Quang Ba Flower Market
Unlike the graceful flower shops in Western cities, Quang Ba flower market has its own hectic, bustling atmosphere and a beautiful balance of beauty and craziness. The morning market welcomes visitors from midnight to around 6am, but most people miss out on the liveliest time between 2am and 4am.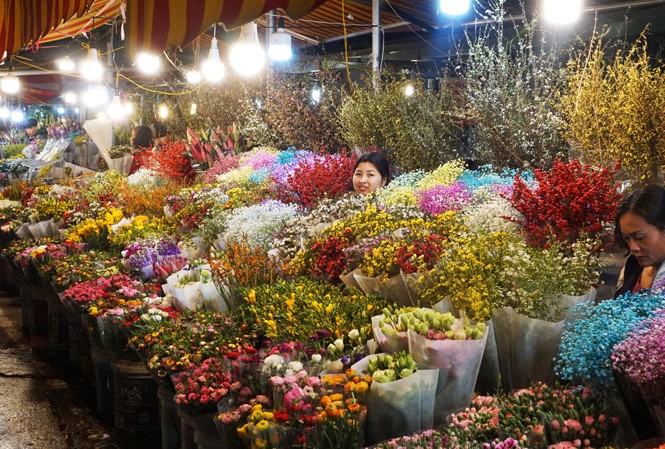 Come discover the authentic Asia market and get the uniquely memorable things to do in Hanoi. Not only business, but Quang Ba flower market also features a way of life and a community indicating the most wonderful and buzzing experience in Hanoi.
Here are some suggested inspirational ideas to take the most appealing street photos in Hanoi. Let's pack your camera and you're eager for authentic photography experience.
Don't hesitate to pack your luggage, come, and discover the amazing land. For more information please visit our family website:
For Vietnam online visa Govietnamvisa.com
For Vietnam local tours: Govietnamtourist.com
For exploring more parts of Vietnam:
http://www.vietnam-online.org/