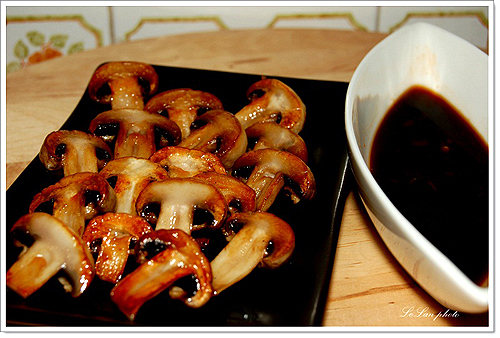 At any dates of month you are able to enjoy vegetarian dishes to change your taste and help your body as well as your soul healthier.
Vegetarian dishes are made from vegetable materials full of nutrition
1. Loving Hut Restaurants
– Loving Hut World Vegetarian, number 192/4, Quan Thanh street, Ba Đinh district, phone: 0462737 403.
– Loving Hut Peace, number 8, lane 40 alley 2, Ta Quang Buu street, phone: 0466732729.
– Loving Hut original source, number 3, 121/10, Chua Lang street, phone: 04.66748762.
– Loving Hut, number 18, alley 71, Nguyen Hong street, Dong Da district, phone: 0466751197.
2. Bodhi Heart Restaurants
– Number 68 Pham Huy Thong, phone: 0437245872.
– Number 89 Nguyen Khuyen, phone: 0437475663.
3. Suburban Restaurant
– Number 19 Nguyen Gia Thieu street, phone: 0439422424.
– Number 32 Ba Trieu street, phone: 0462784406.
– Number 63 Tran Duy Hung, phone: 0435558429.
4. Nang Tam: 79A Tran Hung Dao street, phone: 0438221530.
5. Vegetarian Restaurant Au Lac, 420 Nguyen Van Cu street, Long Bien, phone: 0435621845.
6.  Vegetarian Restaurant Truc Lam Trai, where young people have same interest in Buddhism regularly exchange experiences of meditation practice. Address: 39 Le Ngoc Han street, Hai Ba Trung, phone: 0462781848.
7. Vegetarian Restaurant Ha Thanh, number 116 lane 166 Kim Ma street, Ba Đinh district, phone: 047263381, with the dish Kungpao (fried chicken with bell pepper) and fried beef with pineapple.
 8. Vegetarian Restaurant Huong Thuy, 19 H5 Truong Đinh residential area, phone: 046620101.
9. Vegetarian Restaurant Tinh Xua, number 8, lane 78 Kim Giang street, Hoang Mai district, phone: 0466707759, vegetarian buffet on first day of month (lunar calendar), student price VND 20.000/ cource.
10. Vegetarian Restaurant Loc Thao, 12B Đao Tan street, behind Daewoo hotel
11. Vegetarian Restaurant Dakshin, 94 Hang Trong street, Indian vegetarian dishes for foreigners.
12. Vegetarian Restaurant Thien Tam, number 21 lane 263 Giai Phong road, phone: 0422432437.
13. Viet Vegetarian Restaurant Thang Long, number 1 lane 26 Nam Thanh Cong street, Dong Da, phoen: 0437738088 or 0983528119.
14. Golden Lotus Vegetarian Restaurant, number 12, lane 71 Linh Lang street, Cong Vi, Ba Đinh district, phone: 0437606261.
15. Vegetarian Restaurant Nam An, lane 12 Đao Tan street, phone: 047629506.
16. New Life Style Vegetarian Restaurant, number 485 Tran Khat Chan street.
17. Vegetarian Restaurant Hoang Kim, number 8, lane 451 Nguyen Van Cu street, Gia Lam district, phone: 048725510.
18. Vegetarian Restaurant Au Lac, number 227, lane Van Chuong, Kham Thien street, phone: 0435182497.
19. Vegetarian Restaurant Thien Y, number 61, Nguyen Du street, Hai Ba Trung district.
20. Vegetarian Restaurant Diamond, number 94 Khuat Duy Tien street, Thanh Xuan district.
21. Vegetarian Restaurant Hanoi, number 10, lane 2, Tran Quy Kien street, Cau Giay district.
22. Vegetarian Restaurant West Lake, number 22 Trich Sai, phone: 0437592807 – 097780686.
23. Vegetarian Restaurant Au Lac, 318 Lang street with delicious vegetarian noodle soup.
24. Vegetarian Restaurant ThanhTam, number 204, Pho Đuc Chinh street.
25. Vegetarian Restaurant Tamarind, 80 Ma May street, Hoan Kiem district, serves western vegetarian dishes, phone: 0439260580.
Vietnam warmly welcomes you to enjoy Vietnamese cuisine and to make your trip in smooth water, turn your plan into real by quick hands to obtain Vietnam visa at http://govietnamvisa.com and for Vietnam eTicket at http://vietnamairlines247.com/.
For your memorable travel, it is convenient to book tour at http://govietnamtour.net
For your great stay and nice relaxation after a long trip, it is nothing better than booking hotel at http://govietnamhotel.com