Stunning views, pristine air, variety amazing options for entertainment and spectacular cable –car route, Ba Na knows how to touch every person's heart.
If you have a plan to travel to Da Nang, Ba Na hill is a destination not to be missed, located at an of 1489 meters in Ba Na Nui Chua tourist area. Ba Na is divided into two areas of Debay and the French Village with many special attractions such as flower gardens,  temples, fantasy amusement parks, and golden bridges.
1. Ba Na cable cars

The cable car system at Ba Na Hills was completed in 2013 and holds several Guinness World Records, including the widest gap between stations and the greatest change in elevation.
From the Cable cars you can contemplate the views of Danang city, the coast in the distance and fresh jungle.
French Village
Inspired by a journey around France with impressive destinations of the French missionary Pigneau de Behaine – the first foreigner set foot in Ba Na, French architectures created a stunning architectural space bold with European style of the 19th century.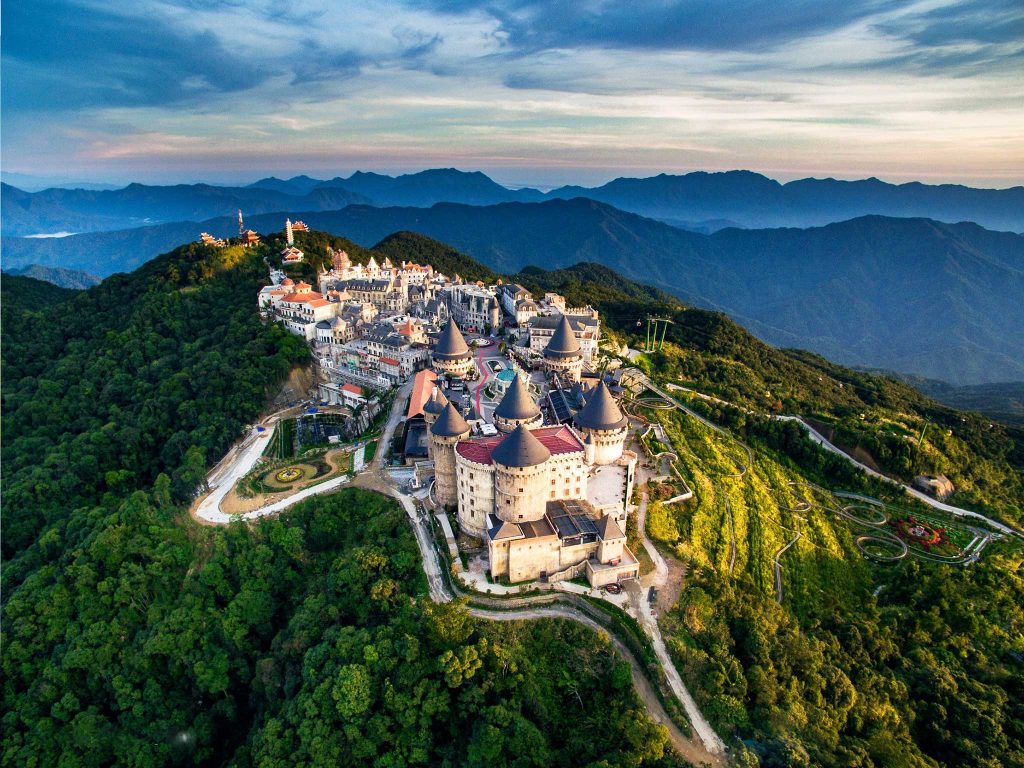 The cobblestone streets and European-style buildings are remarkably well-built considering that this resort is in Vietnam and at an elevation of 1,500 meters.
3. 
Visit the Wax Museum

Have you ever wondered what some of the most famous people in the world look like up close? Well, at the Ba Na Hills Wax Museum, you get to see some rigid approximations.
4.Try Wine in Centennial Cellar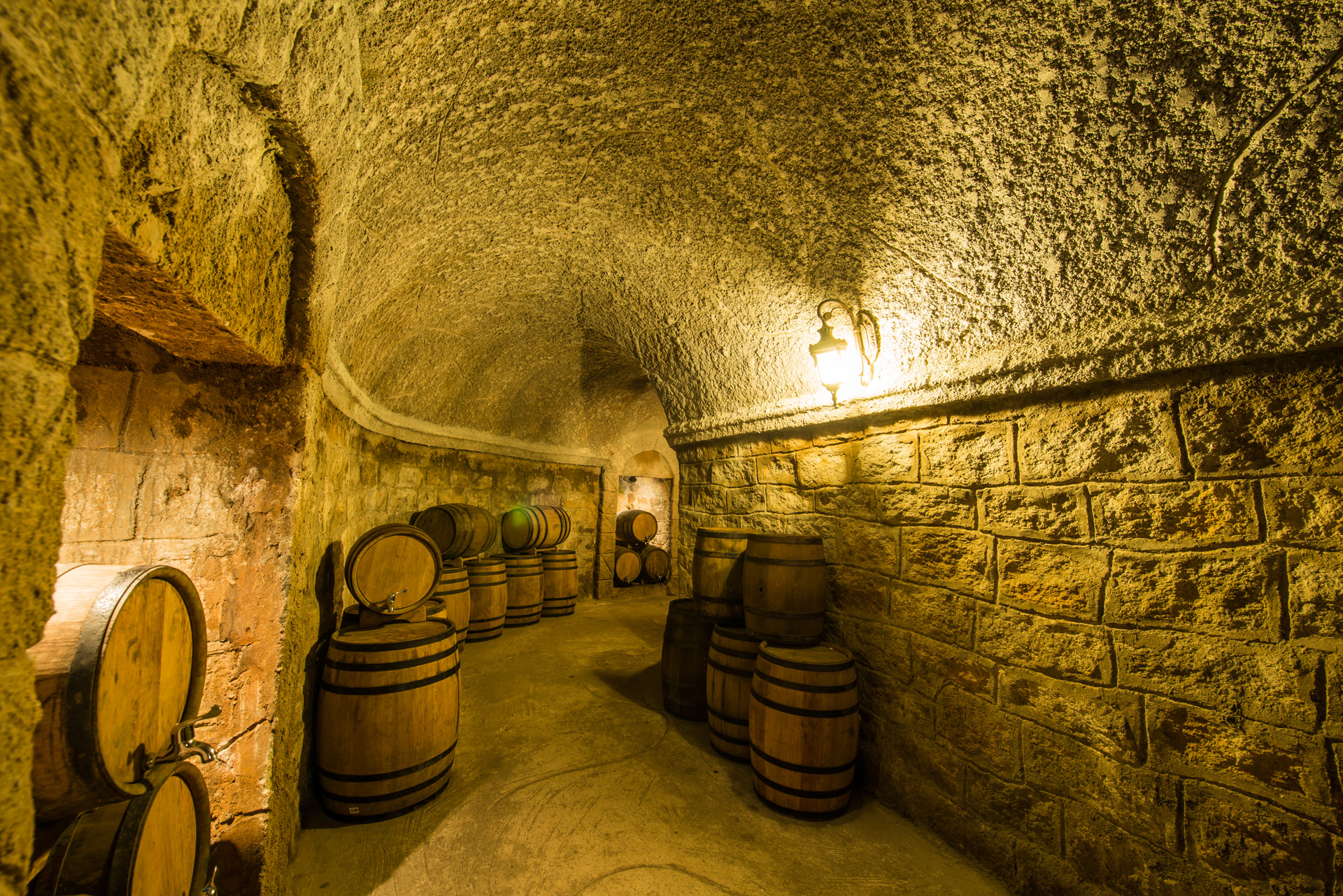 Debay Cellar was built by the French in the way of crossing atop of Ba Na mountain since 1923. After a long time of being devastated by bombs, this unique wine cellar has been restored.
5. Riding the pipe mountain coaster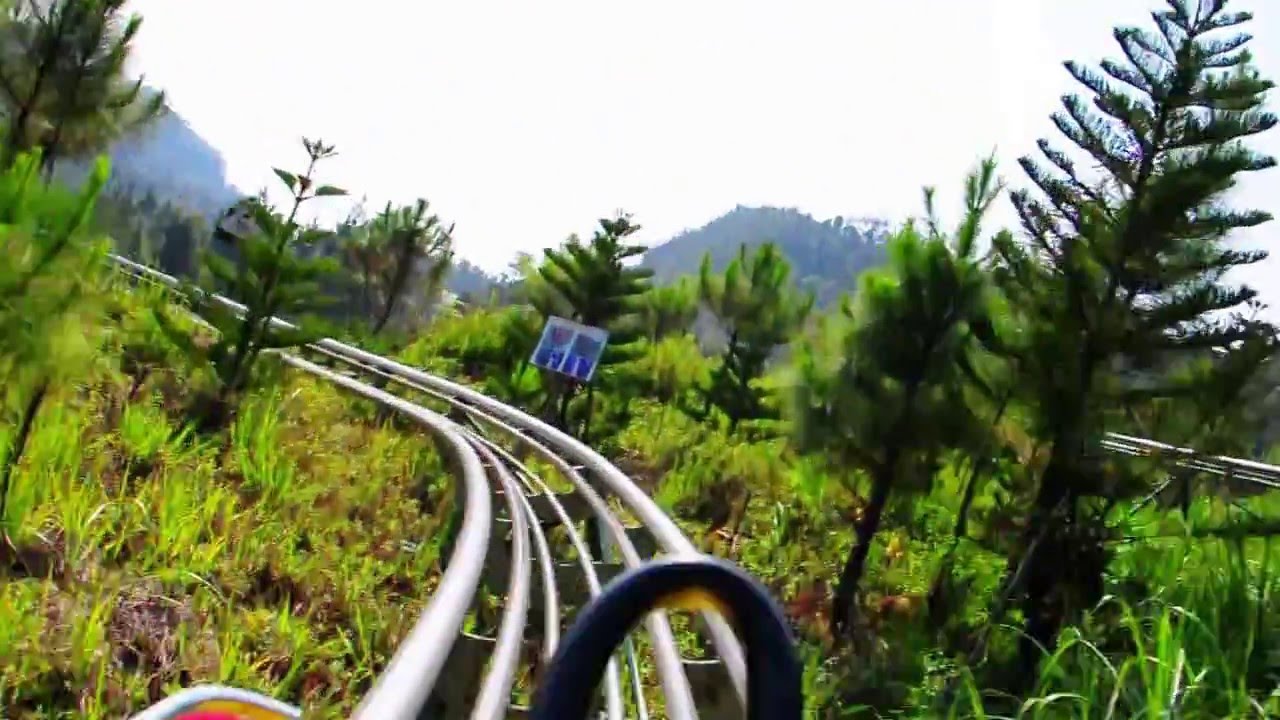 Save the rides in the Fantasy Park for later and head to the Alpine Coaster first while it's still daytime.
6. Take part in the 4D Death Race experience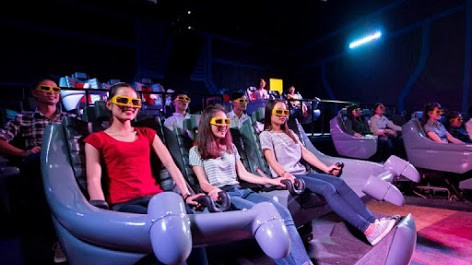 The modern technology of 3D, 4D and 5D cinemas brings the truest and most lively experience with the 7th art. In addition, a lot of fun recreational games here will help you relieve stress and have fun moments with friends and relatives
7. The Drop Tower and Fantasy Park
From bottom to top, this ride is about 29 meters high. From the highest peak, you can see the spectacular view of Ba Na Hills through the window just before you are dropped into the depths of a cave.
Futhermore, you can explore Jurassic Park, Carnival game, discovery the underground by train
8. Enjoy Tea In Tru Vu Tra Quan
The space of Tru Vu Tra Quan combination of glass walls creates an open space which is close to the nature. Sitting in the house, guests could admire the far away clouds, forest, and magnificent French village right below.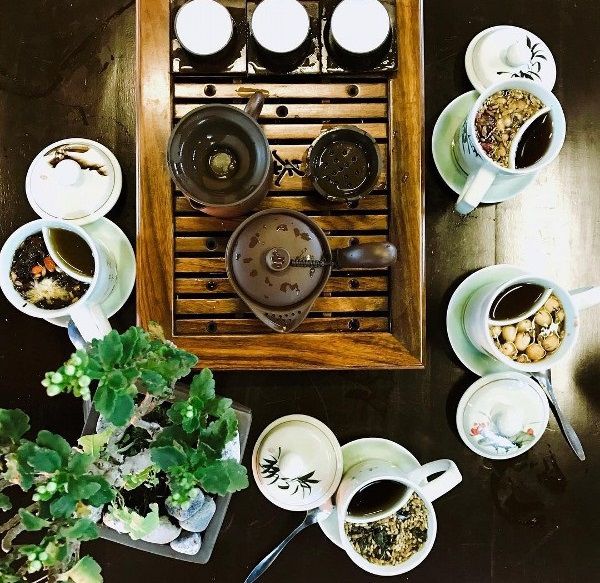 The highlights are the square-shaped low tables placed on simple mats, surrounded by mats for seating. Garnishing on that tranquil scene is soothing meditation music and a lovely little vase.
9.     Visiting Linh Ung Pagoda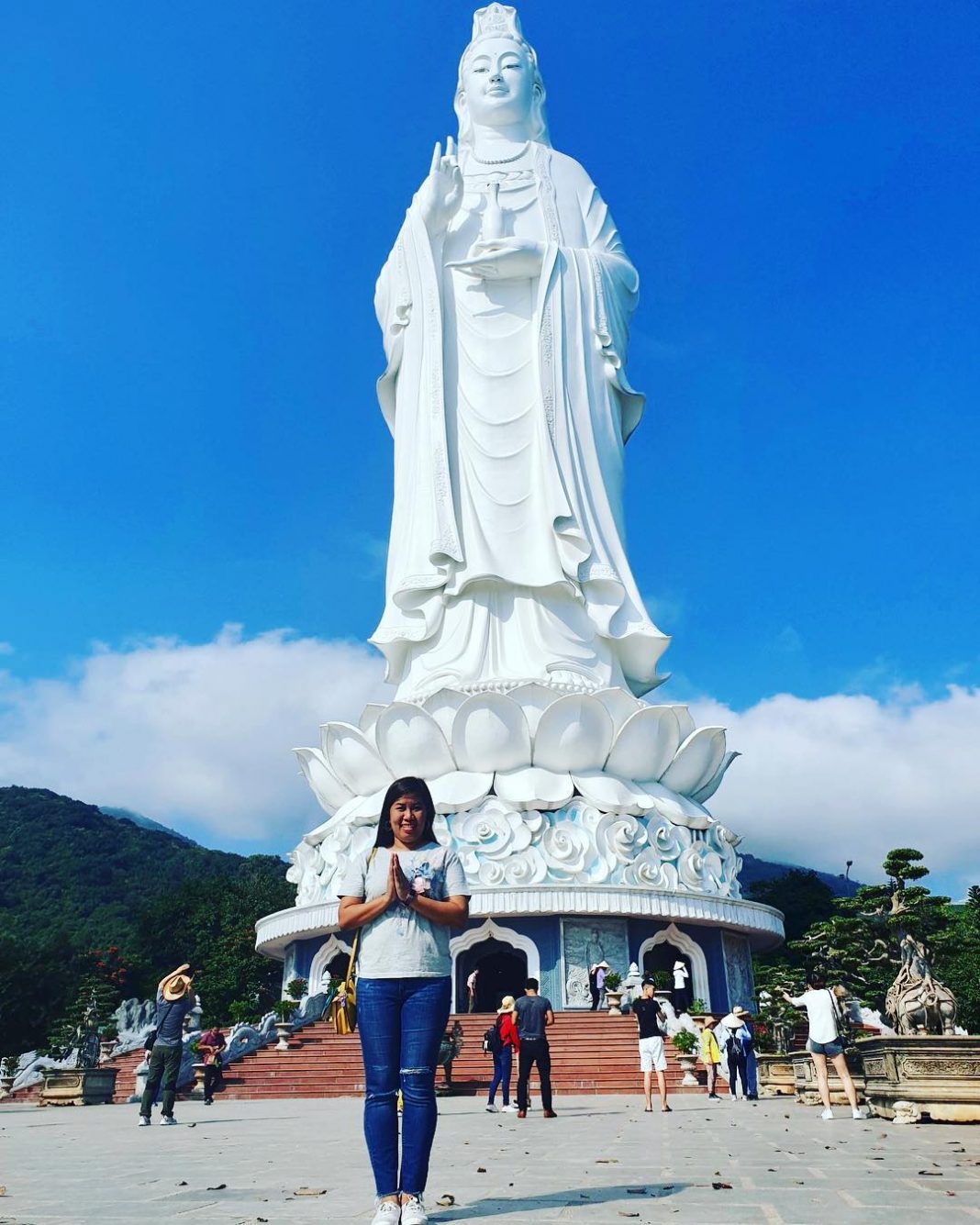 Linh Ung pagoda is located at an altitude of nearly 1,400 meters. In particular, the Buddha statue is majestic with the height of 27m, meditating on the lotus of 6m high, made from cements and undertaken by Nguyen Quang Xo (Nguyễn Quang Xô) master.
Don't hesitate to pack your luggage, come and discover the amazing land. For more information please visit our family website:
For Vietnam online visa Govietnamvisa.com
For Vietnam local tours: Govietnamtourist.com
For exploring more parts of Vietnam:
http://www.vietnam-online.org/