There's an old Vietnamese saying, "Hanoi has thirty-six streets and guilds – Jam Street, Sugar Street, Salt Street…". Inside a modern and dynamic city, there appears an antique quarter, the Hanoi's Old Quarter – the represented eternal soul of the city, which is familiar with most Vietnamese and Westerners.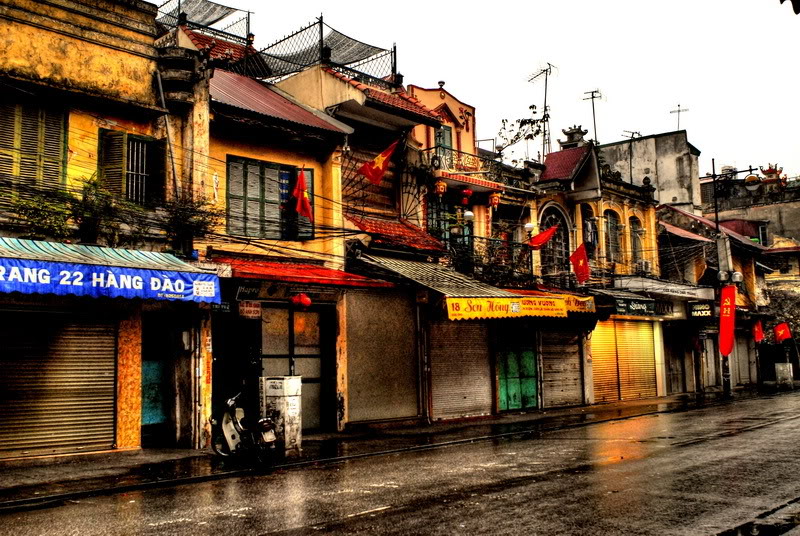 Location: It is located between the Lake of the Restored Sword, the Long Bien Bridge, a former city rampart, and a citadel wall, the Old Quarter (consisting of 36 old streets inside) started as a snake and alligator-infested swamp.
Although the old section of Hanoi is often called the "36 Old Streets," there are more than 36 actual streets. Some researchers believe that the number 36 came from the 15thcentury when there might have been 36 guild locations, which were workshop areas, not streets.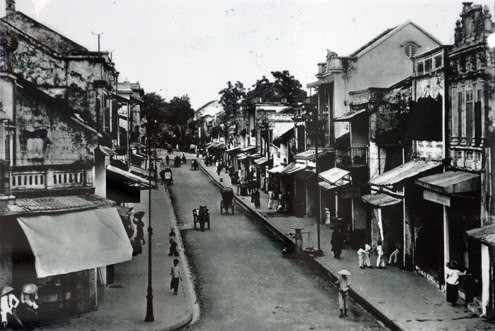 Hanoi Old Quarter in the past.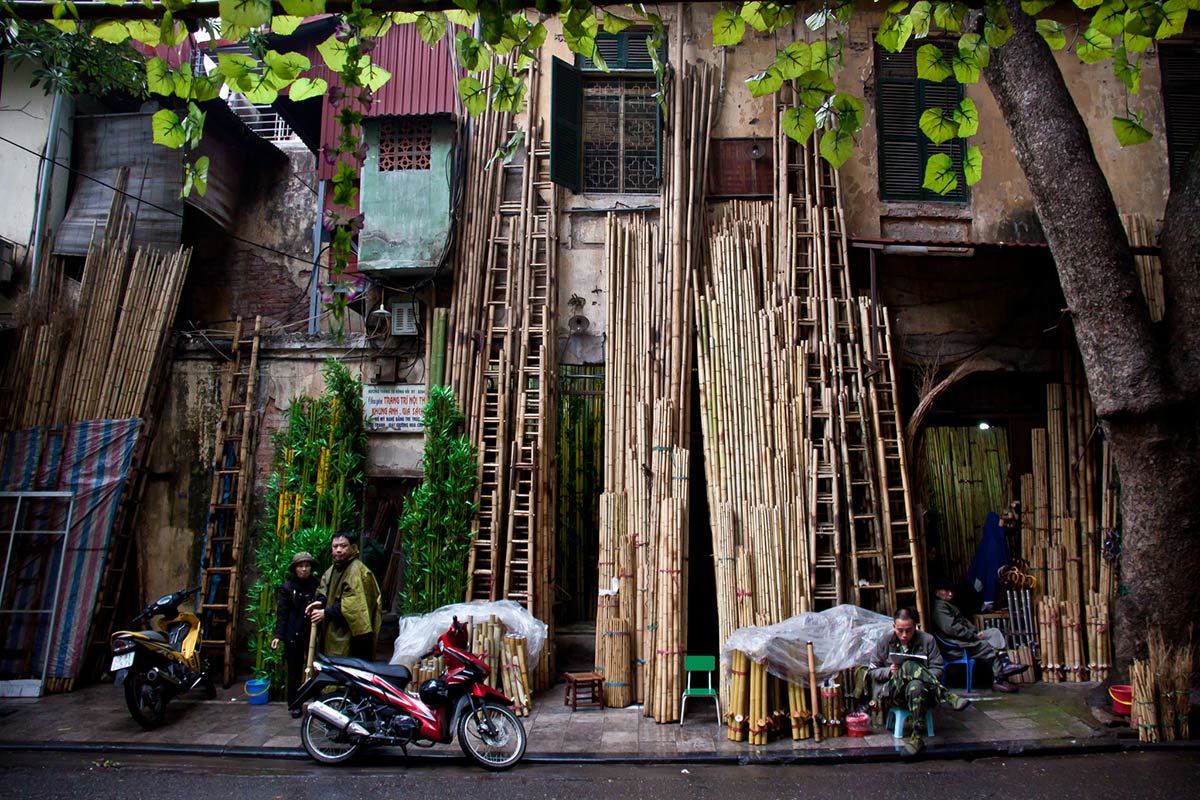 An amazing view of Hanoi Old Quarter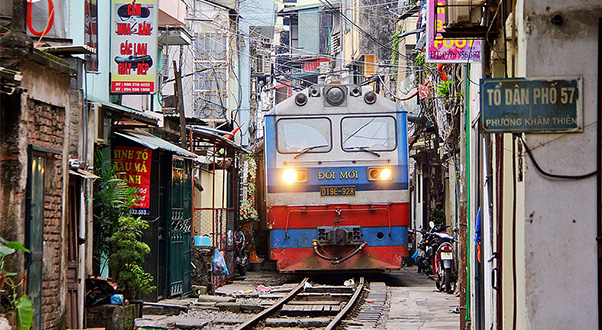 Rarely anywhere in the world where railroad tracks are located in the middle of residential areas such as Hanoi's Old Quarter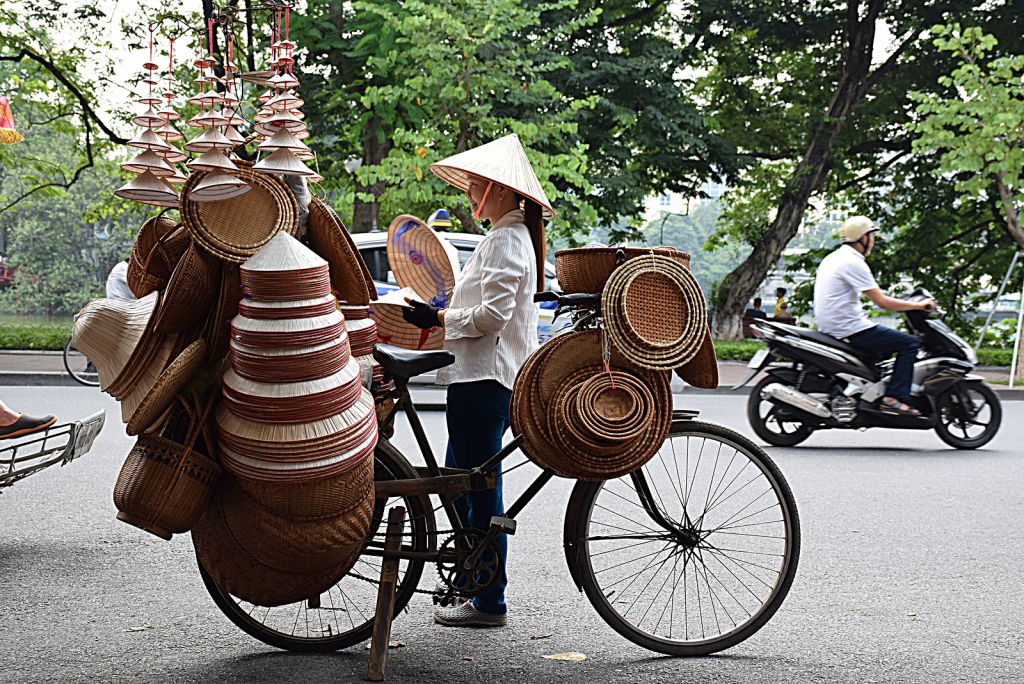 Years ago, different craftsmen came to work at the guilds represented in the different streets. Each street carries the name of the goods that used to be traded there. Nowadays, the street names don't always match the products sold there. But today you can still find silver jewelry on Silver Street and silk and other clothing on Hang Gai or Hemp street.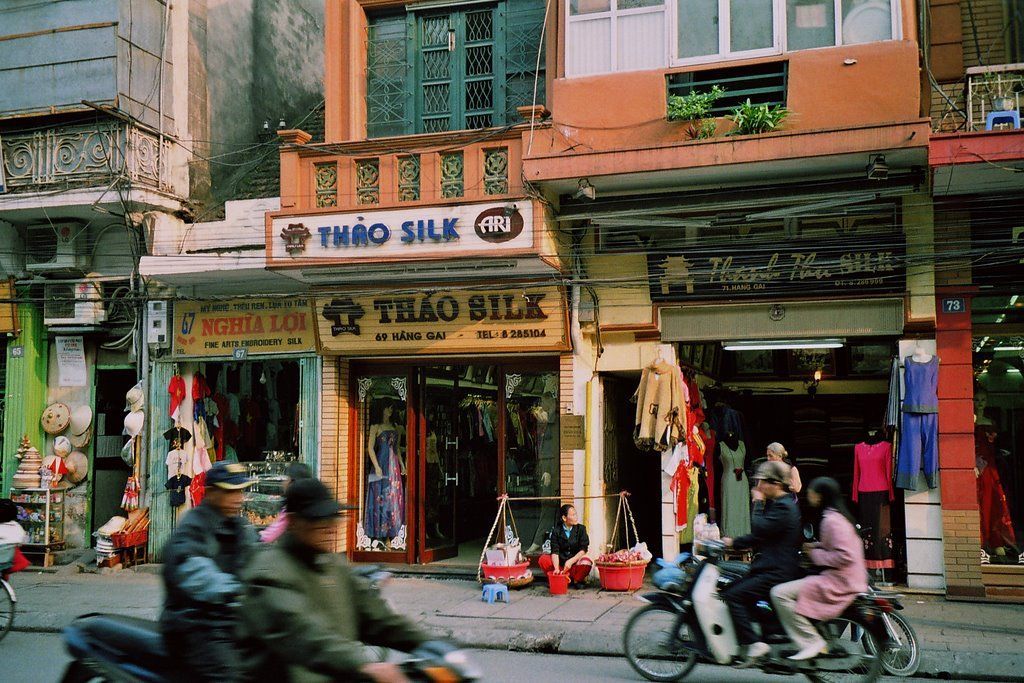 Hang Gai – Ancient street of silk is Hanoi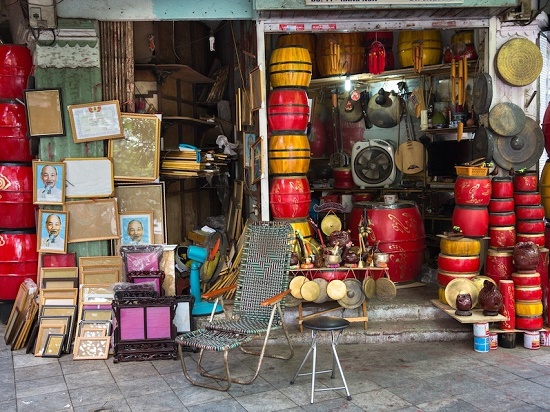 A stall in Hang Trong Street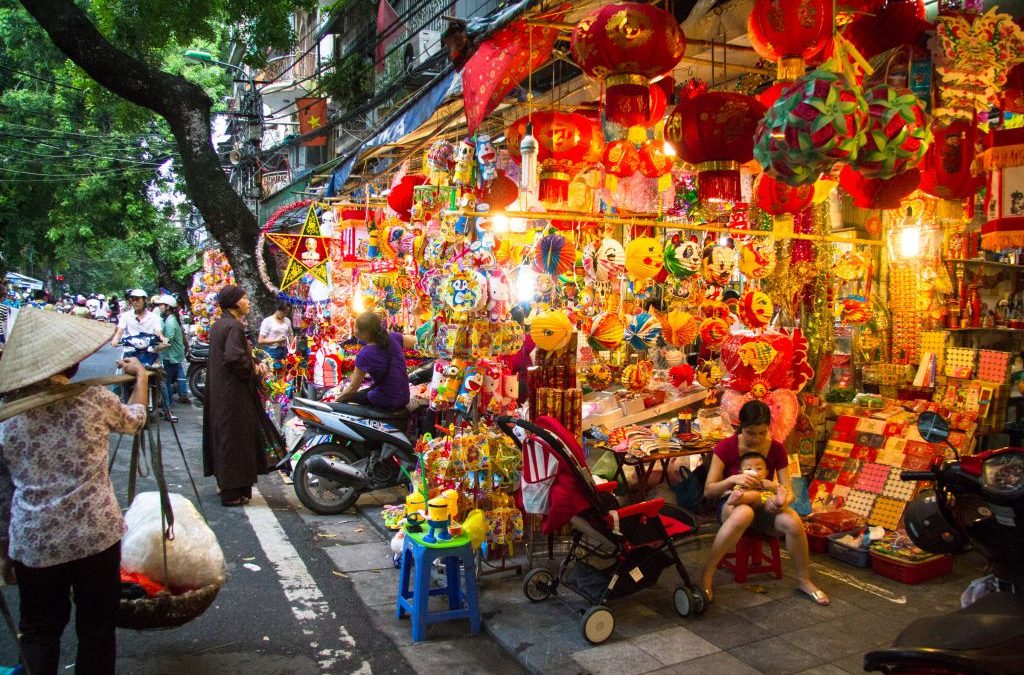 The colorful stalls on Paper Street (Hang Ma) in Hanoi's Old Quarter.
How to explore a day in Hanoi Old Quarter: 
To fully explore the Old Quarter in Hanoi, prepare your feet for a day of walking street to street and taking in the locals' daily life, the old-style narrow streets and houses, the colorful souvenir shops, and of course trying some of the most tasty traditional foods of Hanoians.
Many agree that joining a Hanoi walking tour or food tour offered by travel agencies will give foreign visitors a full experience of Hanoi Old Quarter, including the daily lifestyle, the history lesson and the feast for their tummies.
This guide of the best things to do in Hanoi Old Quarter is ideal for travellers looking to experience the rare sense of timelessness that seems to sum up this area of the city – you can still see glimpses of previous generations despite the modernisation that is going on relentlessly.
Hanoi, Vietnam warmly welcomes you to enjoy Vietnamese cuisine and to make your trip in smooth water, turn your plan into real by quick hands to obtain Vietnam visa at http://govietnamvisa.com and for Vietnam eTicket at http://vietnamairlines247.com.
For your memorable travel, it is convenient to book tour at http://govietnamtour.net