Position: in Dong Anh district, Hanoi city
Characteristic: one of most ancient citadel in Vietnam
This is one of most ancient citadel in Vietnam that is built as the capital of Au Lac (one of Vietnam names in the past) in the 3rd century BC by king An Duong Vuong. Now, the citadel is located in Dong Anh district, Hanoi suburban.
The citadel was built in spiral shape that is reason why it is called Loa Thanh. It was said that there were 9 rings, deep water trench surrounded in outside circle. Nowadays, Co Loa citadel remains 3 land rings: outside citadel (perimeter of 8km), the middle citadel (polygon, perimeter 6.5 km) and inside citadel (rectangular perimeter of 1.6 km). The citadel wall today has average height of 4-5 meters, some reach to 12 meters high; the citadel's foundation is 20- 30 meters wide.  Doors of citadel rings are also cleverly arranged so that they are not on a diagonal axis. Therefore, the direction connecting the door citadel with other door is also in winding road, there are defense emplacements in two sides that cause many obstacles for the enemy when they attacked the citadel.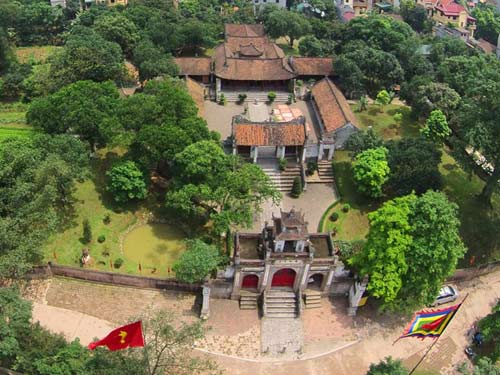 It is about 18 km from the city center; you will find the remains of three citadel's rings.   Archaeologists found thousands of bronze arrows, plows, axes, animal bones, etc.
The village entrance is the entrance of the citadel. Passing through the entrance is Co Loa village. According to legend, it is foundation of meeting palace; hence the village house still keeps the Horizontal lacquer board "Ngự triều di quy".
Near the communal house is Princess temple worshipping My Chau princess, located under an ancient banyan root. The temple is quite small; it symbolizes the poor princess who put her trust in wrong person (her husband). The temple has a human-shape stone without head that people said it is My Chau statue.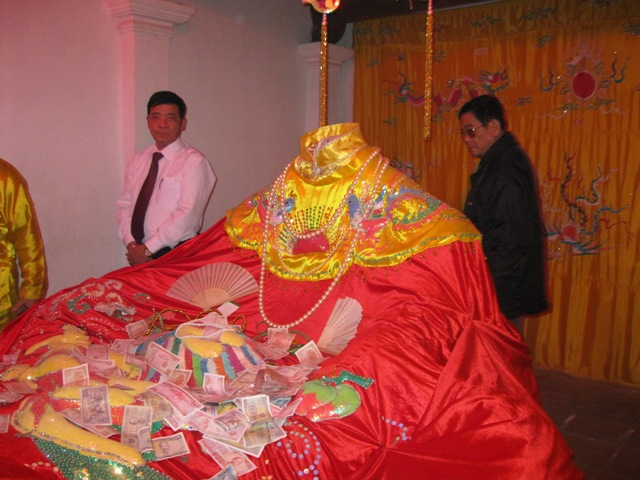 Through My Chau temple to Thuong temple, it is An Duong Vuong temple (My Chau's father) that was built in the forbidden citadel's foundation. The temple was restored in early 20 century with couple of stone dragons (the remains of Tran or Le dynasty). Inside temple has An Duong Vuong statue that was casted in bronze. In front of the temple is the Pearl well where Trong Thuy (My Chau's husband) committed suicide because of remorse. If pearls are washed in the well's water, they will be brighter.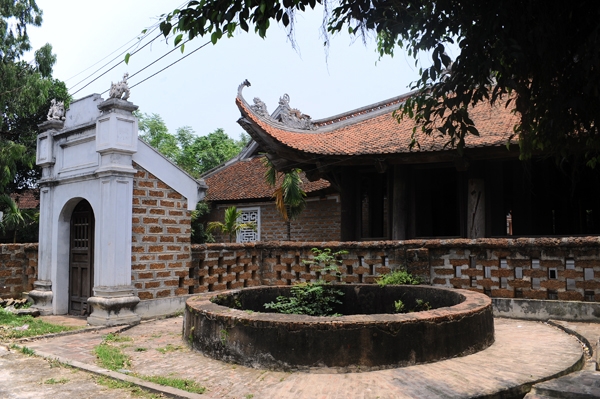 Vietnam warmly welcomes you to enjoy Vietnamese cuisine and to make your trip in smooth water, turn your plan into real by quick hands to obtain Vietnam visa at http://govietnamvisa.com and for Vietnam eTicket at http://vietnamairlines247.com/.
For your memorable travel, it is convenient to book tour at http://govietnamtour.net
For your great stay and nice relaxation after a long trip, it is nothing better than booking hotel at http://govietnamhotel.com