Right around this time, Hanoi's dreary monsoon rain becomes a pleasant drizzle. Few dishes compliment this change of seasons better than 'banh duc nong'- a thick, savoury rice porridge lovingly beaten out by tough old ladies in Hanoi's slender alleyways.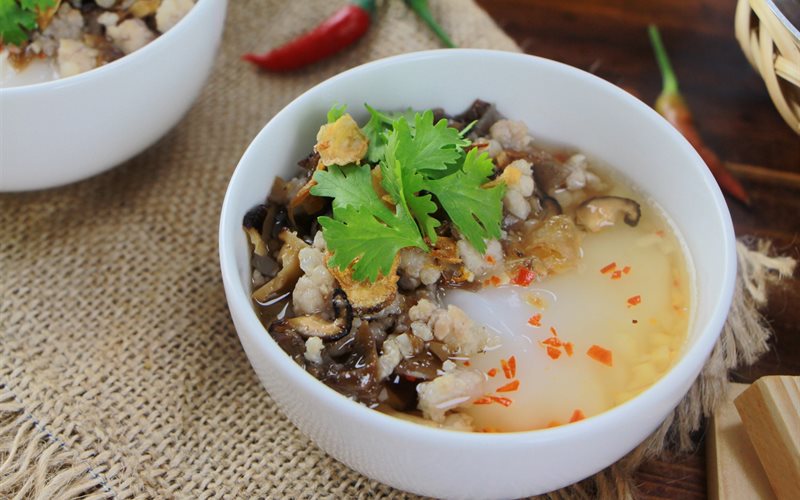 "It's the dish to relish in the breezy afternoons of early autumn." poet, revolutionary spy and proto foodie Vu Bang wrote in the 1950s.
The belly-warming dish has a glutinous consistency with light fish sauce, ground pork, and a confetti of cilantro, wood ear mushrooms and fried shallots.
Savoured by both blue and white collars in the lean '80s, the dish continues to carry the names "a meal for the penniless" and "the mediocrity of every family gathering."
vnexpress