Nearly every Hanoian knows about 'chao trai', or mother-of-pearl rice porridge, which has been appreciated for its rich and aromatic flavour for decades.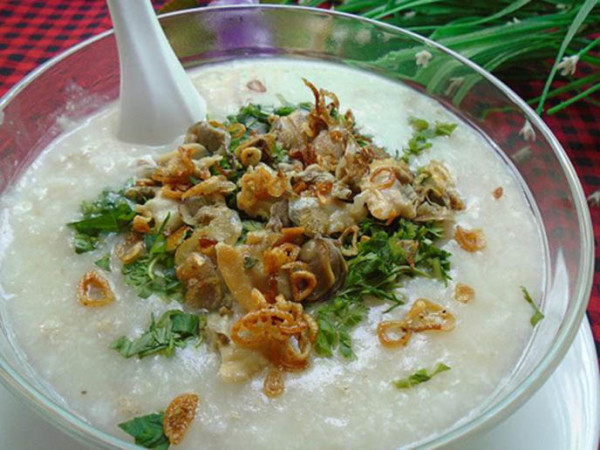 Although it's easy to cook very few people know how to cook chao trai well because doing so demands choosing fresh and fatty clams and quality rice.
The process of cleaning and frying the clams is also important. Cooks have to carefully watch the boiled clams to prevent them from becoming too tough. The clams should be fried with dried onions and then poured into a bowl over the rice porridge.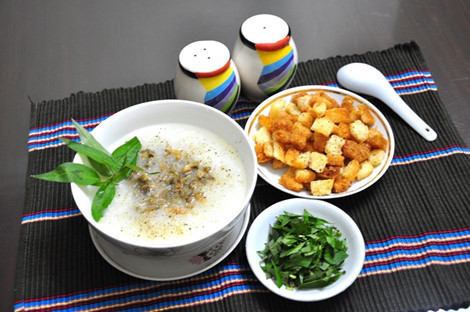 The porridge is served with quay (youtiao) or bread sticks, fresh onions, and rau ram (fragrant knotweed or laksa leaves).