Might not be the oldest dish of Hanoi as it has only been around for over a hundred years, but "Chả Cá Lã Vọng" or "Chả Cá Hà Nội" is definitely the most unique among best known dishes of the capital city.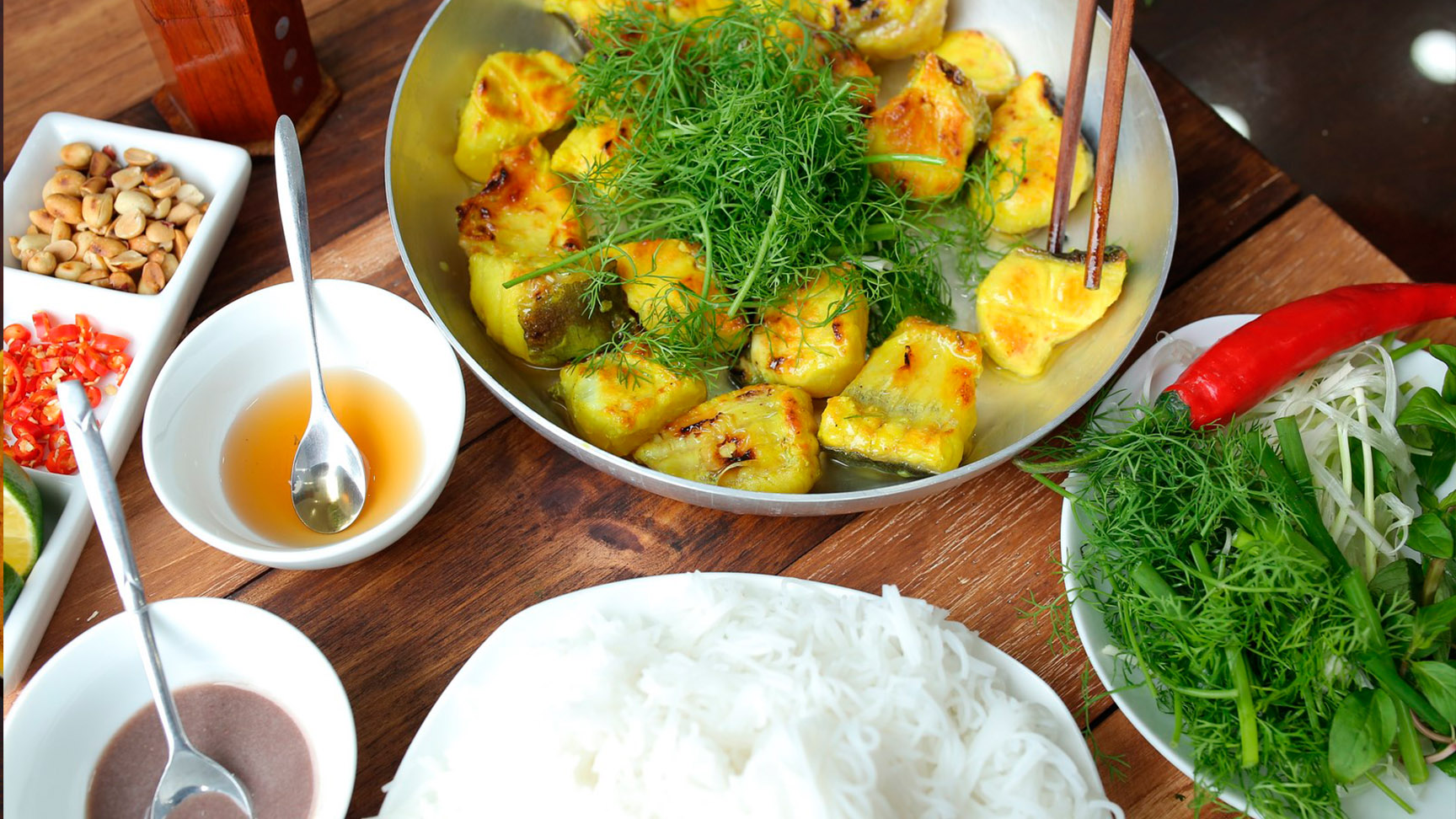 The combination of ingredients — turmeric, dill, shrimp paste and fish sauce — delivers an intriguing muskiness bolstered with chiles, silky noodles and a thicket of other fresh herbs to season the chunks of moist fish.
The fish is cut into matchbox-sized pieces, marinated in galangal and turmeric along with other spices. Then the spiced fish pieces are placed into bamboo clips to be grilled on charcoal until both sides are almost cooked.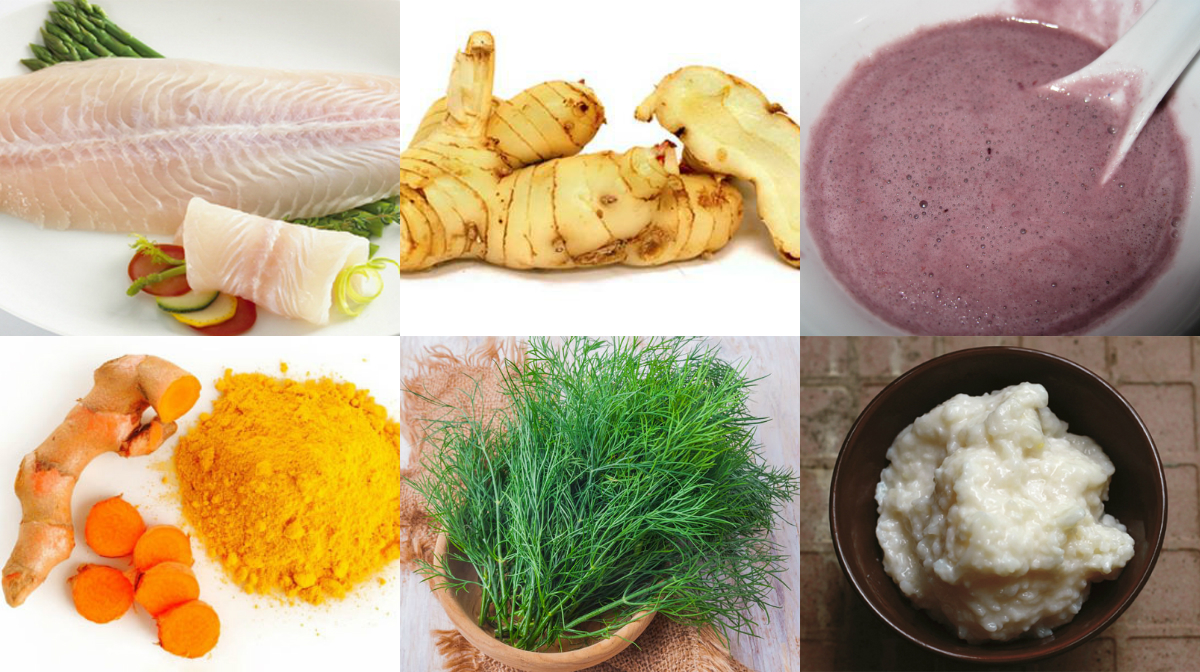 Some ingredients for the dish Cha Ca La Vong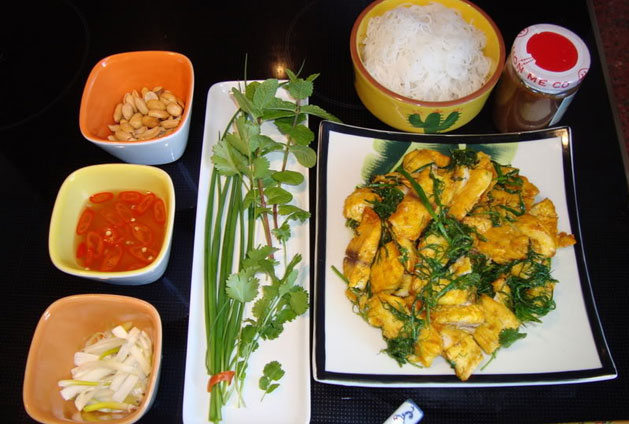 After that, the fish is put into a frying pan with hot oil, together with dill and spring onion for a short time.
For a taste of original cha ca la vong, head down to its creator and namesake at 14 Cha Ca Street in the Old Quarter. It's hard to miss at meal time, with the steady crowd waiting for a table.